Since spotting Procreate in summer 2020, I hardly ever draw on any other medium than on my iPad! Check out my portfolio here.
Procreate changed my way of work completely. I love being able to work from anywhere, whether it's outside or from my cozy couch.
I'm passionate about all things digital art and love to help people to get started with a creative routine.
At the moment I have two classes released on Skillshare (a learning platform for creatives): one for absolute beginners and one for more experienced. 
With the link below I invite you to try out Skillshare for one month FREE and also watch thousands of other incredible creative courses!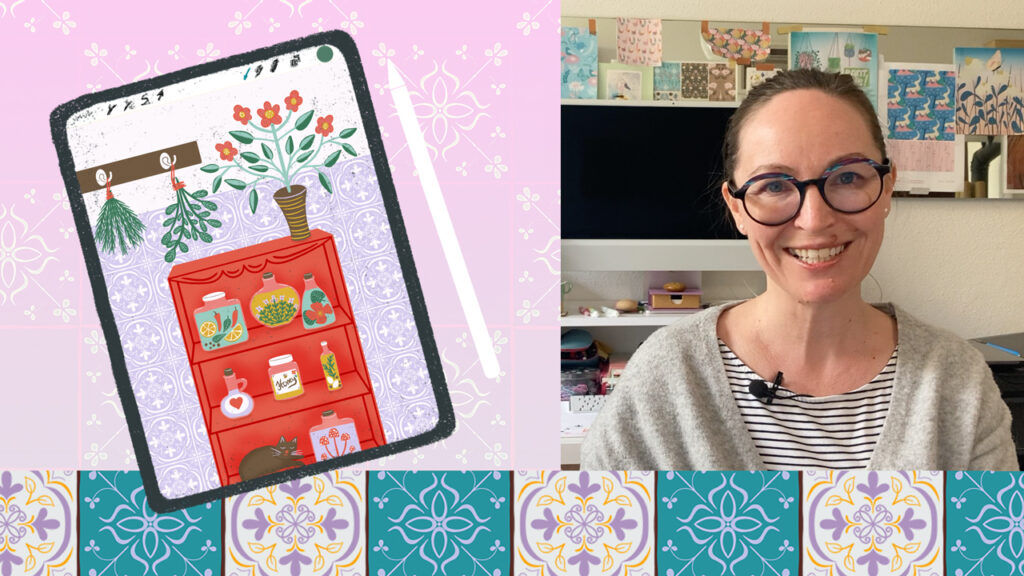 Symmetrical Illustration Techniques for a Vintage Room
This course is for intermediate Procreate users. I don't talk about basic functions here in but show you more advanced techniques including:
symmetrical drawing
creating your own stamps and brushes
draw in perspective
and many more…
Not sure? You can watch the intro to the course here:
The Power of Procreate
This course is for beginners in Procreate and especially for people that say that they can't draw.
But more experienced artists – who wants to give procreate a try – are also welcome, for sure! Feel free to put more details in your drawings and follow your own personal style!
Not sure? You can watch the intro to the course here: