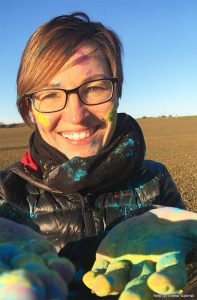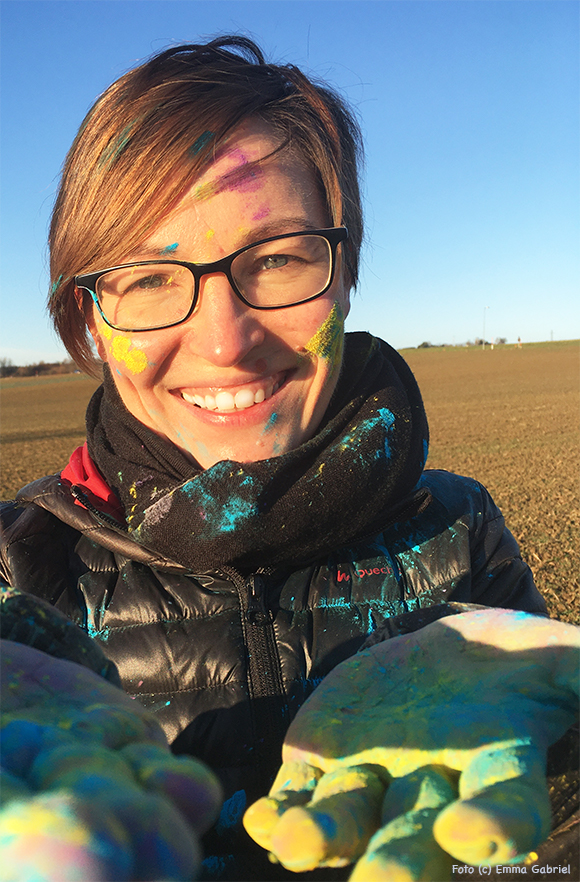 Welcome in my creative area! My name is Nicole Gabriel and I'm glad, you found me!
Since earliest childhood I draw, knit, crochet, do handicrafts or even sew. In school I often had a problem of credibility: "I'm sure, your mum made this…". Anyway I was pushed in a classic, "reasonable" and certain career, well paid but not really happy.
My maternity with my both children pushed me back in true light. Today I enjoy doing things with love and passion, that made me very happy in my childhood.
I am an emotional family-lover and positiv-thinker, I strongly beliefe, that there should always be hope! Take things that happen as they are and try to make the best of it. Good things are not self-evident, sometimes you have to fight, but it's worth it. Life is beautiful and there is always hope!
I love the idea of seeing that passions and hope in my designs. Therefore my style is bright and colorful, inspired by my natural garden and of course my two awesome children.
I have no classic education in design work. I trained (and still do) my skills for creating my colorful designs in several skillshare-projects.
Since 2018 I made several Winter and Summer Schools of Make it in Design. I graduated in module 2 and 3 and am now proud member of the live hub (members club).
For latest news in my designwork, please follow me on instagram!
I hope, you like my patterns and illustrations. Please contact me for licensing or any freelance work!
Nici